Joe Walks Off The Biggest Loser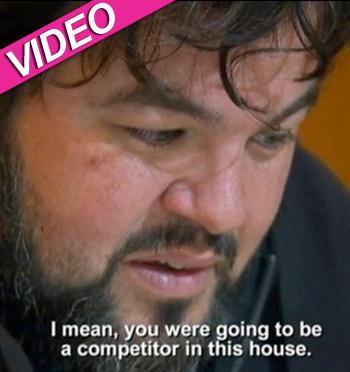 Tuesday's episode of The Biggest Loser saw contestant Joe Messina pack his bags and go home, saying that family trumped his weight loss goals.
"As much as I want to be here, I want to be home more," said the 38-year-old Auburn, New York native, infuriating both his mentors and peers on the NBC competition.
"The fact that Joe is using, I believe, the biggest excuse ever ... 'My family needs me. I've got to go back home," trainer Bob Harper said when Joe left before the weigh-in. "It's like this, Joe: I don't buy it -- I don't buy it for one second."
MORE ON:
The Biggest Loser
Article continues below advertisement
More scorn came from Emily, who said Joe left his team hanging; and Mark, who noted Joe squandered a golden opportunity thousands of others coveted.
According to the show's website, Joe started at 342 pounds and leaves the show at 334 pounds, shedding eight pounds in his short time in the limelight.
The Biggest Loser airs on NBC Tuesdays at 8/7c.
RELATED STORIES: