7 Stars Who Support Occupy Wall Street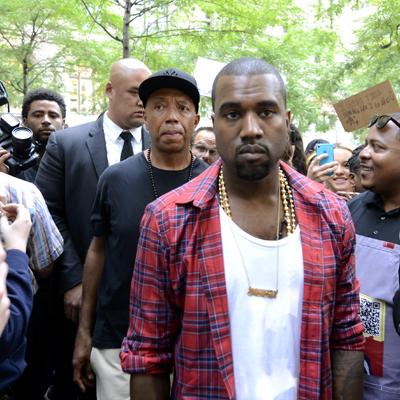 A wide-range of celebs are backing the political movement.
1. RUSSELL SIMMONS
"I feel it is my moral duty," the rap producer said of supporting the protest.
2. SUSAN SARANDON
The Oscar winner dropped by the Wall Street camp to offer some words of advice.
3. ROSEANNE BARR
The comedian told NYC occupiers, "Let's unite, let's coalesce, let's keep talking" — prompting online retorts for her to share her wealth.
Article continues below advertisement
4. PENN BADGLEY
The Gossip Girl hunk marched with demonstrators in downtown Manhattan.
5. KANYE WEST
The hitmaker visited the Wall Street occupation wearing a $355 Givenchy shirt.
6. ALEC BALDWIN
He makes big bucks doing Capital One bank commercials, but the actor says he's all for OWS.
7. RUSSELL BRAND
"That's bulls***," the funnyman tweeted after protestors were ousted from Zuccotti Park.