Mythbusters Stunt Misfires As Cannonball Goes Through House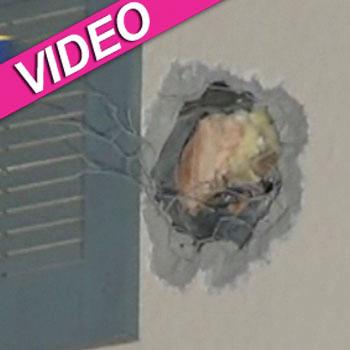 By Debbie Emery - Radar Reporter
Proving that you can't predict science, reality show Mythbusters seriously lost control of one of their erratic experiments when a cannonball was let loose and flew through the wall of a nearby house and out the other side!
The projectile was fired from a nearby Alameda County firing range in Dublin, California, at 4.30 p.m. on Tuesday but unfortunately missed its target and found the nearby home instead, reported KGO-TV.
Article continues below advertisement
The sheriff spokesperson Sergeant J.D. Nelson explained how the cannonball "took a few unfortunate bounces" after being fired by the Mythbusters crew. It smashed through trashcans in the Northern California neighborhood (which is 35 miles east of San Francisco) before soaring 700 yards into the wall, past the bedroom of a sleeping couple and then ricocheted down the road and hit a mini-van.
"This particular myth was to see if other materials could be fired out of a cannon and be as effective as a cannonball," said Nelson, but instead they found out how effective it is when it misses it's target.