Kendra Hires Hank: He's Her New Assistant!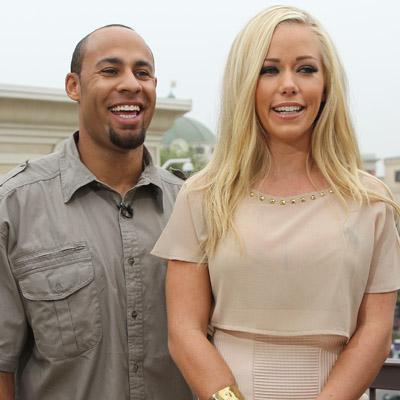 Even celebrities are feeling the pinch of the shrinking economy. Former Girls Next Door star Kendra Wilkinson has given her longtime assistant the boot and replaced him with free labor — her husband, Hank Baskett!
"Kendra fired her assistant Eddie Bochniak about three weeks ago," a source confirms. The staffing switch-up is helping the famous family save cash, since the Minnesota Vikings didn't offer NFL pro Hank a contract to come back this year.
Article continues below advertisement
"It was a sad goodbye because Kendra and Eddie are close friends, but it didn't make sense for them to have that expense anymore," the source explains. "Hank doesn't have a job, so they're cutting back. And Kendra thought, why not use him to help with her career?"