Demi The Diva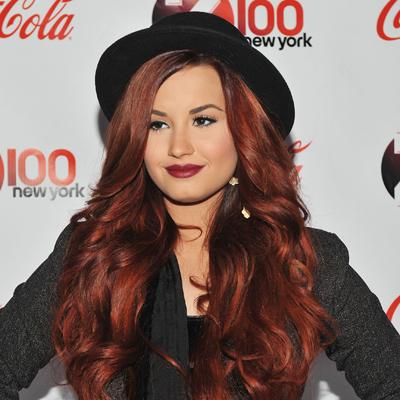 Demi Lovato could find a lump of coal in her stocking if she doesn't adjust her attitude!
Sources tell Star the singer-actress was "acting like a complete diva" at the Z100 Jingle Ball in NYC on Dec. 9. "When Demi arrived, she refused to take the elevator that was being used by other performers," the source reveals. "Instead, she walked to a freight elevator on the other side of the building."
And the stuck-up behavior didn't even stop there. "She was wearing sunglasses backstage and wouldn't talk to anyone," the witness recalls. "She had 15 people surrounding her at all times, including Kim Kardashian's makeup artist, Joyce Bonelli."
Article continues below advertisement
Despite A-list celebs like Lady Gaga and Kelly Clarkson being on hand for the concert, Demi, 19, clearly thought that she took priority.
"She had members of her entourage going up front ahead of her to warn everyone that 'an artist' was coming through," the source says. "It was gross."