Brooke's Secret To Keeping Love Alive: Sex It Up!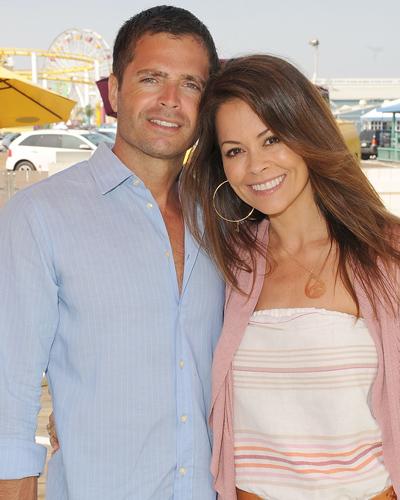 Dancing with the Stars' Brooke Burke Charvet juggles four young kids and a hectic schedule, but she never lets her new husband, David Charvet, get lost in the shuffle!
"She knows the importance of looking sexy and fit for her hubby!" says a source. "She works hard at being a good wife."
And that includes making sure she has alone time with her actor hubby. "Her daughters had gotten used to sleeping in her bed," says the source, leaving the newlyweds to sneak off to a hotel for steamy romps.
Article continues below advertisement
"But Brooke put her foot down. She and David insisted the girls be banished to their rooms, so they could spice up their sex life…and it worked!"