Brody To Avril: Tame Your Temper!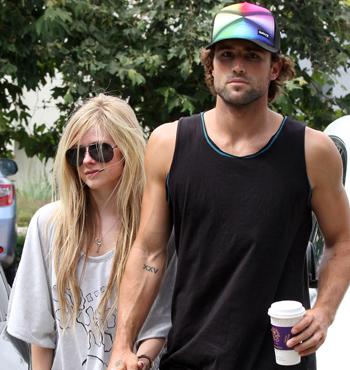 Enough is enough! Brody Jenner leapt to girlfriend Avril Lavigne's defense when she tangled with patrons at the Hollywood Roosevelt Hotel on Nov. 6, a dust-up that left both of them bruised. But Brody, 28, is so fed up with Avril's hotheaded ways that he's begging the singer to get it together — or he's gone.
"Her temper is out of control. When she gets mad, she's a nightmare," an insider explains. "Brody thinks she needs anger management therapy."
Article continues below advertisement
Not only does Avril, 27, have a history of barroom brawls, but she's even thrown punches at him, the insider says. "Brody is fully invested in the relationship, but he's not going to stay with Avril long-term unless she shapes up. It's up to her."