Back To The Beach: Sammi Sweetheart Previews New Season Of 'Jersey Shore'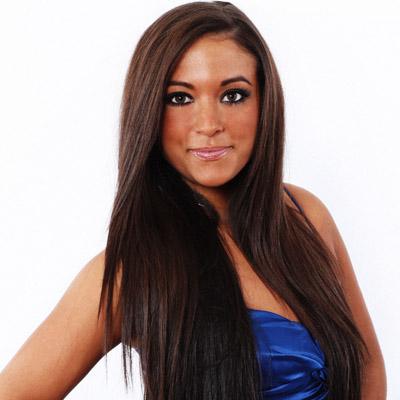 Between fistfights with J-Woww and screaming matches with Ronnie, Sammi "Sweetheart" Giancola somehow found time to develop her own perfume, Dangerous. But that smell in the air is actually the spray-tanned fun of a brand-new season of Jersey Shore! Sammi and the gang return to Seaside Heights for the show's season premiere on Thursday, Jan. 5, at 10PM on MTV.
HOW EXCITED ARE YOU FOR THE NEW SEASON?
Article continues below advertisement
We're so happy to be home. We went straight from Italy to Seaside with no breaks, so we're extremely comfortable with each other. You're gonna see a happier side.
ARE THINGS STILL EXPLOSIVE BETWEEN YOU AND RONNIE?
The new season was actually really good for me and Ron, but things happened — and now we're single. I'm just working on myself now.
WELL, YOURSELF AND A PERFUME. WHAT'S THAT LIKE?
I'm extremely proud of it. I was able to be involved with the whole process and came up with something that I feel my fans would like.
WILL YOU SEE YOUR CASTMATES OVER THE HOLIDAYS?
I actually hang out with Deena all the time. We're really good friends.
WHAT'S ON YOUR CHRISTMAS LIST THIS YEAR?
As long as I'm with my family and friends for the holidays, that's what's important to me.