Adrienne vs. Lisa: Housewives At War!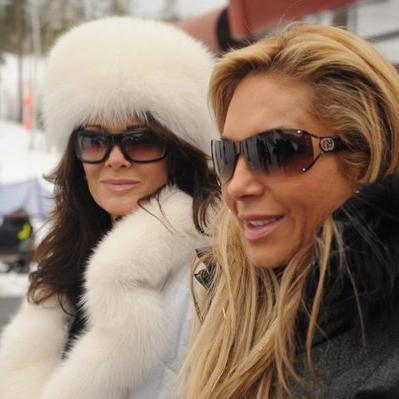 Another day, another fight on The Real Housewives of Beverly Hills! Adrienne Maloof-Nassif and Lisa Vanderpump "absolutely hate each other," an insider tells Star. "Now that the show is airing and they're both finding out what was said behind each other's backs, they're both furious."
The feud began when Lisa's daughter, Pandora, decided not to have her bachelorette party at the Maloof-owned Palms Casino Resort in Las Vegas. And then Lisa snottily referred to Adrienne's new shoe line as "the Maloof Hoofs" and quickly began creating her own rival shoe, the Vanderpump, debuting in 2012.
Article continues below advertisement
"Now, they're never together unless they have to be for the show," says the insider. "The friendship is done."