Teen Mom Maci Jealous Of Ex Ryan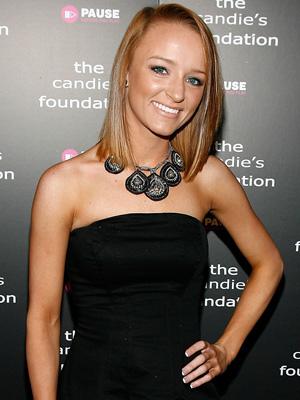 After splitting from baby daddy Ryan Edwards, Teen Mom's Maci Bookout found love again with her now live-in beau, Kyle King. And the mom of 3-year-old Bentley even claimed she wanted only the best for her ex. "I want him to be happy because he excels when he's happy," Maci said. But she's singing a different tune now that Ryan is talking marriage with his girlfriend of six months, Dalis Connell.
Article continues below advertisement
"Maci has been pretty jealous," a source close to the two couples tells Star. "Dalis feels like it could be because she and Ryan may get married before Maci does or maybe because Maci is not getting Ryan's attention anymore."
But Ryan and Dalis are trying to rise above Maci's envy. "Their relationship is definitely true love," the source says.
"They're completely supportive of each other. But Maci clearly still has feelings for Ryan. And Kyle can't be too happy about it."