Goodbye Piers, Hello Howard? Stern In Talks To Join America's Got Talent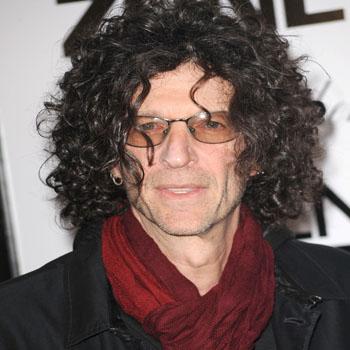 Family friendly talent shows could be about to get a whole lot more raunchy!
With the announcement that Piers Morgan is leaving America's Got Talent to focus on his CNN show and cover news in the run-up to the 2012 U.S. presidential election, producers are wasting no time finding his replacement — and the front runner?
Be prepared to cover your children's ears parents...outrageous shock jock Howard Stern is reportedly in talks to become the new judge on the hit NBC show.
Article continues below advertisement
And, as well as a nice new job, Stern is also looking at a very nice payday, with the New York Post reporting that the figure on the table is $15 million a year — nice work if you can get it!
If the deal is sealed, Stern would be joining existing judges Howie Mandel and Sharon Osbourne along with host Nick Cannon, though where exactly is still undecided.
According to the Post, NBC are considering relocating the show to New York to fit in with Stern's hectic early morning radio schedule, at an additional cost to the network of $10 million.