Brandi's Big Lie!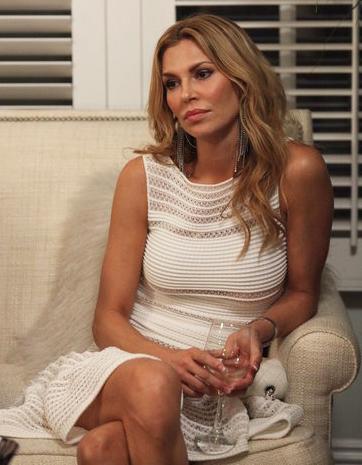 Fans of The Real Housewives of Beverly Hills are obsessed with the ladies' conniving ways. So it's only fitting that Brandi Glanville landed her role on the show by spinning a tall tale, insiders tell Star.
The rumor mill started buzzing back in February, when 39-year-old Brandi was spotted having lunch in Los Angeles with Lisa Vanderpump's houseguest-turned-archenemy, Cedric Martinez.
"He's my best gay friend!" Brandi proudly announced to reporters on the scene at the time. "I've known him for 16 years. We modeled together in Milan and Paris and London back in the day."
Article continues below advertisement
However, a source close to Brandi confirms that it was all a big fat lie! "Bravo bigwigs set the meeting up to see if Brandi and Cedric would bond and if she could prove a worthy opponent for Lisa," an insider reveals.
"Brandi came up with the story of their 'friendship' over lunch, hoping it would land her on the show."
Says the source, "It obviously worked! And it really makes you question how much else she's lied about over the years."