Biggest Loser's Sam Poueu Recovering After Four Story Fall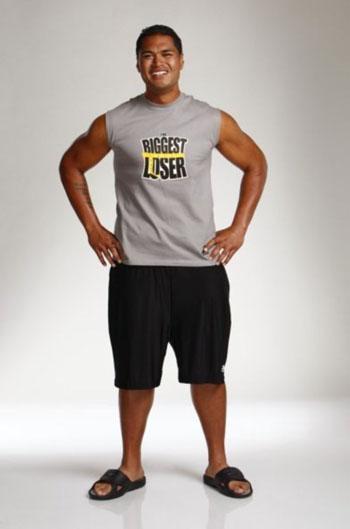 Biggest Loser's Sam Poueu has tweeted his first message online since the harrowing fall that almost cost him his life September 3.
The Season 9 contestant was critically injured after he fell from the roof top of a four-story building in San Francisco.
The 25-year-old took to his Twitter page to thank fans for their support as he recovers from his ordeal.
"I'm excited to give my first update," he wrote. "First and foremost thank you all for your love, support and prayers.
Article continues below advertisement
"I've read your messages and they are all heartwarming. It's been tough. It's been a struggle. But you help me fight on. Best, Sam Poueu."
The former security guard has had the support of his family and fiancée Stephanie Anderson, who he met when they both appeared on the weight loss show. He lost 134lbs and fell in love.
Sam suffered trauma to his head and internal injuries when he fell from the fire escape he was trying to climb down after getting locked out on the roof of an apartment building during a friend's birthday celebration.
He has endured multiple surgeries in the 10 weeks since the incident and is now undergoing rehabilitation to get him back on his feet.
After appearing on the reality show in 2009, Sam became a personal trainer at the Biggest Loser Resort in Malibu, where he's helped guests transform their lives as he had done.
RELATED STORIES: