THE WEEK IN PHOTOS: Steve Jobs Remembered, Amanda Knox Vindicated & More!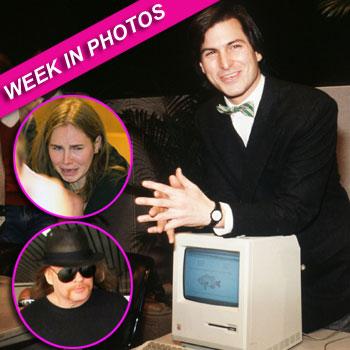 We've got a look back at the life of Apple co-founder Steve Jobs, who passed away at 56 this week after a valiant battle against cancer.
Pippa Middleton and boyfriend Alex Loudon were seen at Boodles Boxing Ball.
Riley Keough, Elvis Presley's granddaughter, was snapped on the set of Magic Mike.
Lindsay Lohan attends the DW by Kanye West Show.
Amanda Knox cries as her murder conviction is overturned by an Italian court; she was freed from prison, and returned to the U.S.
Article continues below advertisement