Judge: Manny Ramirez Cannot Contact Wife, Bail Set At $2,500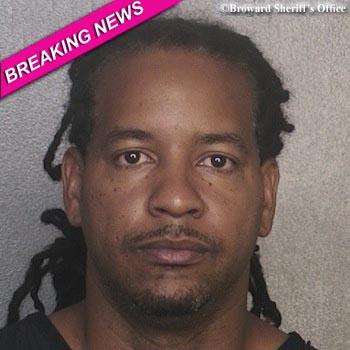 UPDATE: Ramirez has now been released from jail after posting $2,500 bond.
A Florida judge told former baseball slugger Manny Ramirez he is to have no direct contact with his wife Juliana in a Tuesday morning hearing following his arrest Monday on domestic battery charge.
The judge set bail at $2,500 for Ramirez, 39, who was being held at Broward County Jail. Police said Ramirez had slapped his wife, who then careened onto a headboard of a bed in their home.
Article continues below advertisement
After serving a 50-game suspension in 2009 for violating Major League Baseball's drug policy, the 12-time All-Star, who played for the Cleveland Indians, Boston Red Sox, Los Angeles Dodgers and Tampa Bay Devil Rays, tested positive again for banned substances this past April, and abruptly retired.
RELATED STORIES:
Manny Ramirez Arrested At His Home After Altercation With Wife