Anderson Cooper Opens Up About Brother's Suicide; Speculates On Why Russell Armstrong Killed Himself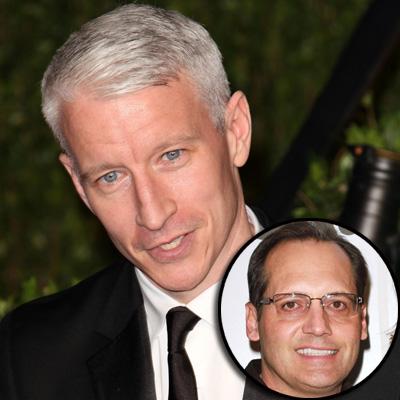 By Adam S. Levy - RadarOnline.com Staff Writer
Ace journalist Anderson Cooper, promoting his new syndicated daytime talk show Anderson, opened up his brother's suicide in a conference call Wednesday discussing an interview he recently conducted with cast members of the Real Housewives of Beverly Hills, themselves still reeling from last month's suicide of their cast mate Russell Armstrong.
Listen! 'RHOP' star Wendy Osefo breaks down the "most intense fight in the show's history" in under 2 minutes.
Article continues below advertisement
Cooper reiterated the chat with the 'Housewives' was not intended as a ratings-grabber, as the interview was "something we had booked months ago... I thought frankly they were going to cancel, and they didn't."
Cooper said he and the cast spent "probably half the show talking about Russell's suicide and whether or not the show should be on the air at all, and whether they bear any responsibility or that reality TV bears any responsibility in what happened to him."
The issue hits close to home for Cooper, who said he continues to ponder the motivation behind his brother Carter's 1988 suicide at just 23 (his late older brother jumped to his death from the 14th-floor terrace of a New York City penthouse).
"I had a brother that committed suicide and that was more than twenty years ago and I'm still trying to figure out why he committed suicide," Cooper said. "I think anyone who survives suicide, that's one of the horrible things about it, you can't pinpoint one thing necessarily always that did it.
Article continues below advertisement
"You can't put yourself in someone else's mind," Cooper said, "a mind that is not acting rationally or not thinking rationally."
Cooper opined on what might have caused Armstrong to take his own life, pointing to business problems.
Russell Armstrong and Taylor Armstrong In Happier Times
"I think there's other aspects to Russell's life which really weren't talked about on the show at all, but are clearly a part of what happened," Cooper said. "I think his business life was in disarray, he was deeply in debt, he was being sued, he had already pleaded guilty to fraud charges years ago.
"I think it's telling his business partner committed suicide the following day. So, I have no idea what was going on in his business life, but it certainly seems, the fact that his business partner committed suicide the next day, would certainly point to something in his business life not going well.
The 47-year-old Armstrong, who was found dead at a Los Angeles home August 15, is survived by wife Taylor and three kids: son Aiden, 13 (with ex-wife Barbara Fredrickson); son Griffin, 11 (with former fiancée Milette Fields); and daughter Kennedy, 5 (with Real Housewives star Taylor Armstrong).