Exclusive
Who Gave Kim Kardashian A $450k Wedding Gift?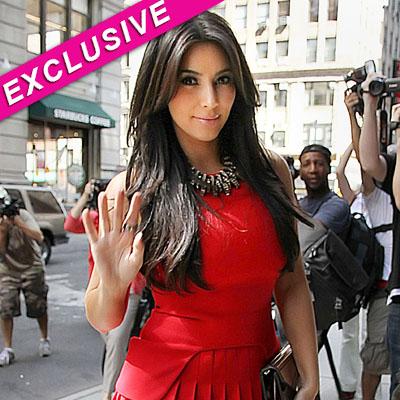 Kim Kardashian got a $450,000 customized Ferrari as a wedding present, but who gave her the over-the-top gift?
After her fairy-tale wedding to Kris Humphries, Star magazine has exclusively learned that Kim gave it to herself!
An insider told the magazine that Ms. 'Car'-dashian purchased a 2011 white Ferrari 458 and decided to give it a whopping $80,000 upgrade!
"The Ferrari has carbon-fiber interior and accessories, $15,000 Agetro wheels and a number of other bells and whistles," an insider dished about Kim's new ride. She took the car, only one of 27 in the United States, to L.A.'s Platinum Motorsports to have the bling added.
Article continues below advertisement
The luxury ride also boasts a see-through glass engine compartment in the rear.
After earning a reported $17 million from deals around her wedding, Kim can definitely afford the new ride.
For more details about Kim Kardashian's ultra-luxurious wedding gift pick up the latest issue of Star magazine -- on newsstands now.
RELATED STORIES:
Jay-Z Drops $250K At Miami Nightclub, Tips $50K