Ex-Los Angeles Laker Javaris Crittenton Arrested In Murder Case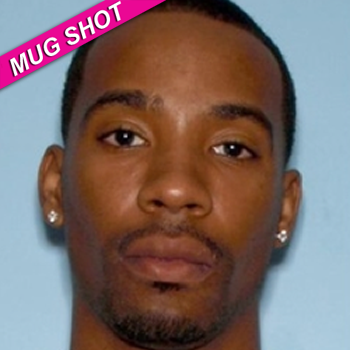 By Adam S. Levy - RadarOnline.com Staff Writer
Former NBA player Javaris Crittenton -- the subject of a murder warrant -- was arrested Monday night, as he tried to board an Atlanta-bound Delta Air Lines flight at John Wayne Airport in Orange County, California.
Crittenton was taken into custody in connection with the fatal August 19 shooting of Jullian Jones, a 22-year-old mother-of-four who was gunned down on an Atlanta street while walking with two men. Authorities said one of the men -- who was implicated in an April robbery of Crittenton -- was likely the target of the attack.
Article continues below advertisement
FBI officials in Atlanta received a federal arrest warrant for Crittenton Monday, after learning he'd bought, on August 24, a one-way plane ticket to Los Angeles, where he has connections.
Crittenton, 23, is being held without bail in Los Angeles after being booked on suspicion of being a fugitive from justice Monday, FBI spokeswoman Laura Eimiller said.
He'll eventually be transported back to Atlanta to face the homicide charge, probably within the next two weeks.
Crittenton's attorney Brian Steel said the athlete "offered to turn himself in" and is "not guilty."
Crittenton was famously suspended from the NBA in December 2009 when he and ex-teammate Gilbert Arenas brought guns into the Washington Wizards locker room after a dispute stemming from a card game debt. He was sentenced to a year of unsupervised probation after pleading guilty to a misdemeanor gun charge.
Crittenton was the Lakers' top pick in the 2007 NBA draft; the team dealt him the next year in the swap that netted them Pau Gasol.
Crittenton, at the time of his arrest, was on the roster of the Dakota Wizards, an NBA developmental league team.
RELATED STORIES: