Chaz Bono Competing On DWTS Is 'Tremendous Step Forward,' Says LGBT Activists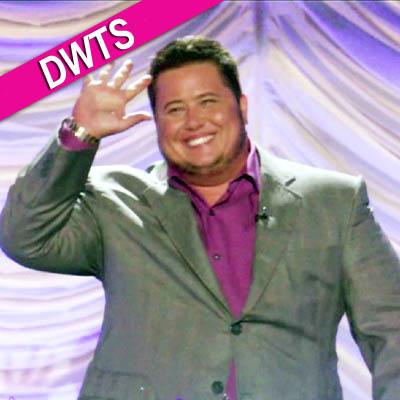 Dancing with the Stars will find itself waltzing into the history books during its 13th season -- having its first transgender contestant , Chaz Bono, competing on ABC's hit ballroom show.
The Gay & Lesbian Alliance Against Defamation (GLAAD) told RadarOnline.com that the move is a big breakthrough for the community.
"At a time when transgender representation in the media is sorely lacking, Chaz Bono joining the cast of a series like Dancing With The Stars would be a tremendous step forward for the public to recognize that transgender people are another wonderful part of the fabric of American culture," said Herndon Graddick, Senior Director of Programs at GLAAD.
Article continues below advertisement
"Appearing on such a high profile show would allow millions of Americans to get to know him in a whole new light."
GLAAD isn't the only group that is celebrating the announcement, which was made during Monday's episode of the Bachelor Pad.
"Chaz is smart and articulate, and a great representative of the community," Mara Keisling, Executive Director at the National Center For Transgender Equality, told RadarOnline.com. "I don't know if he can dance, but I think he will win over America very quickly."
Keisling explained that the group doesn't expect there to be a controversy from many viewers about the casting. "I don't think people will be worked up about it, even though some groups get upset over everything," Keisling added. "This is how we overcome hate, America will see that he is just like every other contestant on the show."
Along with battling prejudice, Bono's appearance on the show will be a huge step in his effort to lose weight.
Article continues below advertisement
As RadarOnline.com previously reported, Chaz, 42, who has been fighting the battle of the bulge for years, has been hitting the gym hard lately and no doubt hopes to follow in the footsteps of previous contestants like Kirstie Alley, who blasted off 30 pounds on the show.
Coco Wants To Be On Dancing With The Stars!
Chaz also has next month's Emmy Awards to look forward to. The documentary about his transition, Becoming Chaz, has been nominated for three awards.