Exclusive
Weiner's Cyber Sex Chat With Las Vegas Mistress EXPOSED — Word For Word!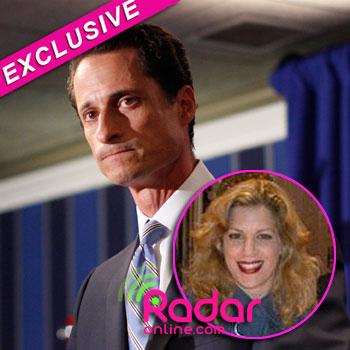 Huma Abedin finally announced she is leaving her sleazy sex cheat husband Anthony Weiner today, just over five years after RadarOnline.com exposed his cyber sex shame in word-for-word detail!
Long before Weiner was caught sexting with a hot brunette this week, he had a nine-month cyber sex relationship with a 40-year-old Las Vegas blackjack dealer, and RadarOnline.com obtained the steamy transcript of their X-rated messages.
Article continues below advertisement
DOCUMENT: Read The Full Transcript Of Rep. Weiner's Explicit Messages
As RadarOnline.com reported, Lisa Weiss and the married congressman shared 220 dirty messages, beginning on August 13, 2010, when she sent him a message to his Facebook account.
Their flirtatious missives about liberal politics soon graduated to explicit and embarrassing correspondence, which you can read ONLY on RadarOnline.com.
The Facebook messages give an uncensored look into Weiner's shameful 'sext life' in which he reveals some of his most intimate fantasies.