Prosecution Rests Case In Casey Anthony Trial; Defense Asks Judge To Dismiss All Charges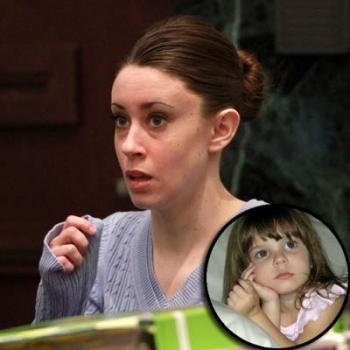 The prosecution has rested its case in the Casey Anthony murder trial, and the judge in the case is currently in chambers considering a defense motion to throw the case out and acquit Anthony.
The state rested within the first five minutes of court Wednesday after it introduced a final piece of evidence.
The jury was then removed from the courtroom. As expected, the defense then filed a motion asking the judge to dismiss the charges against Casey, who is accused of murdering her two-and-a-half year old daughter Caylee.
Article continues below advertisement
In a passionate plea, the defense said that the prosecution's case was purely circumstantial and that the state had failed to establish when Caylee died, where she died, how she died, and who was with her when she died.
The defense also said the state had failed to rebut their claim that Caylee's death was an accident. Casey's attorney told the court: "There is no evidence of premeditation...there is a stacking of speculation, but no evidence."
The prosecution then rebutted the defense's motion for acquittal and asked the judge to deny the motion.
After hearing the arguments from both sides, the judge said court will be in recess until 11:15 am ET. RadarOnline.com will resume live streaming the proceedings at that time.
The judge is expected to deny the motion; if that is the case, the defense is expected to call its first witness on Thursday. The big question remains: Will Casey take the stand in her own defense?
Article continues below advertisement
Casey, 25, is charged with first-degree murder in the death of her daughter 2-year-old Caylee, who was reported missing in the summer of 2008; her body was found six months later in a wooded area.
The prosecution maintains that Casey suffocated the girl with duct tape and then dumped her body; the defense claims that Caylee accidentally drowned in the family's pool and that Casey's father, George Anthony, covered it up.