L.A. Laker Ron Artest Seeks To Change Name To Metta World Peace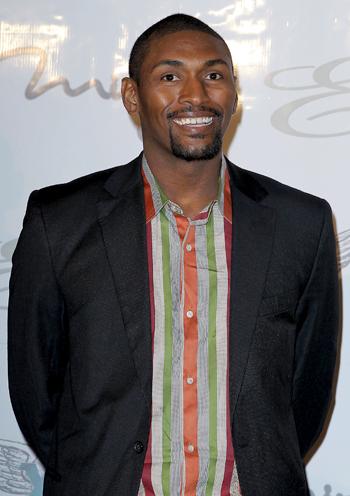 By Adam S. Levy - RadarOnline.com Staff Writer
Move over Kobe and Lamar: Metta World Peace is coming to town.
Actually, he's been here all along: Los Angeles Lakers forward Ron Artest on Thursday asked the Los Angeles Superior Court to have his name legally changed to Metta World Peace, citing "personal reasons."
Artest has really turned his reputation around since his infamous meltdown in 2004, when he jumped into the stands and charged at a fan during a game in Detroit while playing for the Indiana Pacers. (He was suspended for the rest of that season for the incident.)
Article continues below advertisement
Since then, the former All-Star's won an NBA championship as a member of the Lakers, as well as emerging as a celebrity advocate for mental health causes, testifying before Congress in February.
Fun fact: Other pro athletes to change their names include the NBA's all-time leading scorer, Kareem Abdul-Jabbar (born Ferdinand Lewis Alcindor, Jr.); former NBA star World B. Free (born Lloyd Bernard Free) and Cincinnati Bengals wide reciever Chad Ochocinco (born Chad Johnson).
The 31-year-old defender will return to court August 26 for a hearing on the matter.
RELATED STORIES: