LIVE STREAM: Judge To Rule On Motion To Dismiss Charges Against Casey Anthony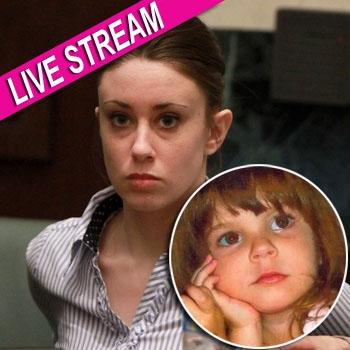 After the prosecution rested its case Wednesday morning in the murder trial of Casey Anthony, the defense, as expected, filed a motion asking the judge to throw out the case, saying the state had failed to prove its case.
Judge Belvin Perry took the motion under advisement and recessed court until 11:15am ET Wednesday. At that time, RadarOnline.com will resume its live streaming of the trial.
Casey, 25, is charged with first degree murder in the death of her 2-and-a-half year old daughter Caylee. She went missing in the Summer of 2008, and six months later, her body was found dumped in a wooded area near the family's home in Orlando, Florida.
Article continues below advertisement