Sugar Ray Leonard: 'I Was Sexually Abused As A Child'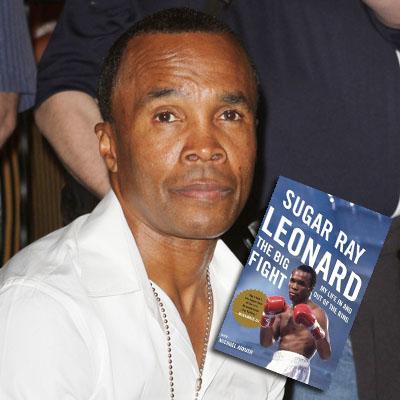 Boxer Sugar Ray Leonard, in his upcoming book The Big Fight: My Life In and Out of the Ring, said he was sexually abused by a "prominent Olympic boxing coach" when he was 15-years-old.
According to the New York Times, the 55-year-old boxing champ said the incident took place after the coach (who he did not name) took him, and another teen boxer, to a match in New York in 1971.
Leonard said the man had him take a bath with the boy and watched from afar, and they knew "something a bit inappropriate'' was happening.
Article continues below advertisement
The five-time world champion, who appeared on Dancing with the Stars this season, said another incident took place years later in a car with the same man.
"Before I knew it, he had unzipped my pants and put his hand, then mouth, on an area that has haunted me for life. I didn't scream. I didn't look at him. I just opened the door and ran.
"I do know that I was in a lot of pain as I chased my dream of winning the gold.''