Khloe Kardashian Admits She Has Cellulite—And Is Determined To Fight Against It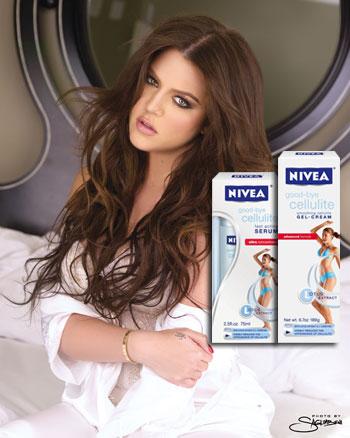 Khloe Kardashian has teamed up with NIVEA in the fight against cellulite! The curvy reality show star has signed up for the 2011 NIVEA Good-bye Cellulite, Hello Bikini! Challenge.
"Yes, I have cellulite—that's no secret," admits Khloe.
"I'm so excited to partner with NIVEA to help me feel even sexier this summer. I saw the great results that my sister Kim achieved when she took the 4-week Challenge a few years ago, so now I'm choosing to do something to increase my confidence and make my skin look smoother."
Article continues below advertisement
The 4-week program combines fitness, nutrition, style and skincare with daily use of NIVEA Good-bye Cellulite products.
For more information on the Challenge and to register, click here.
RELATED STORIES: