VIDEO: Pia Toscano Not Sure If Jealously Got Her Voted Off American Idol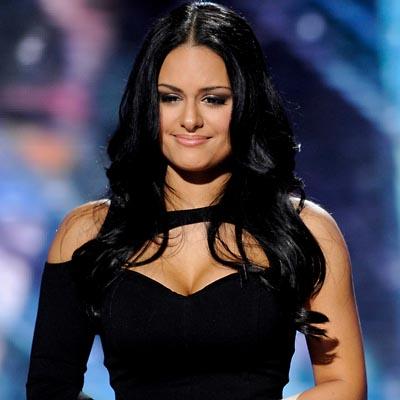 Recently-eliminated American Idol finalist Pia Toscano, appearing on the Today Show Tuesday, took the high road when asked if she agreed with judge Steven Tyler's comments that she'd been bounced from the Fox hit because girls were jealous of her, and RadarOnline.com has all the scoop for you.
An irked Tyler last week told reporters his theory on Pia's shocking ouster: "Guys aren't voting and girls are jealous."
Article continues below advertisement
Toscano, asked about a rumored record contract she'd been offered, said she's "been so busy, we haven't talked about anything yet.
"We're focused on the American Idol summer arena tour now and whatever opportunities come my way, I'll take," the 22-year-old New Yorker said.
As RadarOnline.com previously reported, Pia had garnered strong buzz as a favorite to win with her star power, beauty and talent, wowing the judges and audiences with rousing renditions of Elton John's Don't Let the Sun Go Down on Me, Alicia Keys' Doesn't Mean Anything and The Pretenders' I'll Stand by You.
Article continues below advertisement