Exclusive
Khloe Kardashian Makes Cameo On Law & Order: LA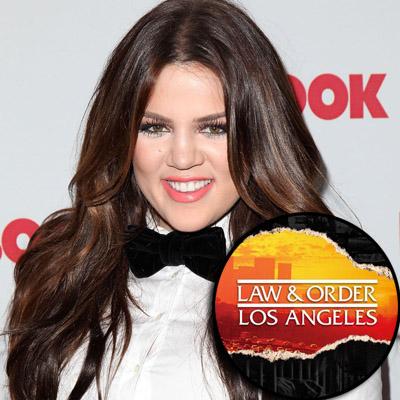 by Radar Staff
Reality star Khloe Kardashian is doing TV with a script this time.
The 26-year-old socialite makes a cameo appearance on an upcoming Law & Order: LA, titled Benedict Canyon.
In the episode, a celebrity stylist is fatally shot, spurring an investigation into the lives of the rich and famous. Khloe plays herself in a scene with actors Alfred Molina and Corey Stoll.
In addition to her E! shows (Keeping up with the Kardashians, Kourtney & Khloe Take Miami and Khloe & Lamar), Khloe's appeared on 90210.
Article continues below advertisement
More good news for Khloe: Her husband, Los Angeles Laker forward Lamar Odom, received the NBA's Sixth Man of the Year award on Wednesday, for his stellar 2010-2011 regular season.
Khloe's cameo airs on Monday's episode of Law & Order: LA on NBC at 10/9c.
RELATED STORIES: