Brits Get Their Own Version Of Jersey Shore -- Geordie Shore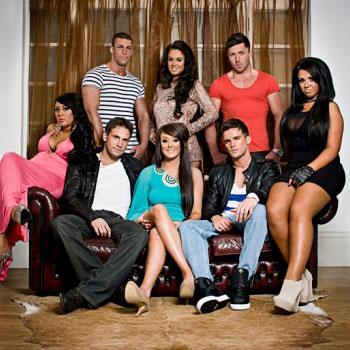 by RadarOnline.com Staff
The Brits might have the lovely Kate Middleton, but they're about to get their very own Snooki. Aren't they lucky?!
Geordie Shore, the UK version of Jersey Shore was announced by MTV and will feature a cast of partiers from Newcastle, a town where the people are known as Toons.
The new cast promises to be as outrageous as the Americans, with gyms, tans and drinking their top priorities.
Article continues below advertisement
Jay, 24 says "whoever" and "whenever" is his mantra. Holly, 18, says she's the most real "fake" person you'll ever come across and "often rounds off the night by getting into a scrap." James, 20, is a true partier who says "why not go out and get pissed (British for drunk), get naked and have fun!"
Sophie says she is a tomboy at heart "but has no problem flashing her boobs," while Vicky, 23, likes shopping or going to the gym, which are "the only two activities in her world that don't involve alcohol."
MORE ON:
hollywood happenings