Simon Cowell's 'The X Factor' Auditions To Kick-Off This Weekend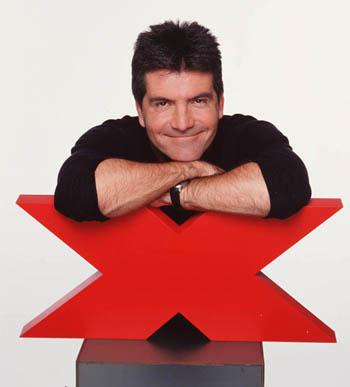 Move over American Idol, as the highly anticipated The X Factor gets set to kick-off it's auditions this weekend and RadarOnline.com has all the details.
Simon Cowell's talent show is already a huge success in the U.K., and now he is giving hopefuls stateside the chance to win a $5 million in cash and a recording contract with Sony.
And the show's executives are promising that the rules normally associated with TV talent shows are gone when it comes to The X-Factor.
Article continues below advertisement
"This is the show that tears up the rule book," said a spokesman for the FOX program. "Be as bold as you like, modern, outrageous and hungry. The show is for young and young at heart people.
"Literally anything goes from rappers to country to rock. It's the new generation TV show."
Thousands of competitors will line up at the crack of dawn on Saturday March 26th at the L.A Sports Arena to get their wristbands allowing them to compete.
Then the following day the fun and games will begin as they prepare to get their shot at fame and fortune.
"The X Factor is supposed to mean that you have an indefinable talent," Cowell told Ryan Seacrest during a radio interview on KIIS FM.
"It's not just about your voice it's about everything and someone you wouldn't normally expect to be a superstar, can be a superstar because you are different. And thats why we called it The X Factor, not something boring like, The Voice.
Article continues below advertisement
Cowell - who will also be a judge on the show - says contestants "have to stand out and be different."
And with fewer rules and regulations regarding age limit and group size, than his old show American Idol, he is expecting a broad spectrum of talent.
"The lower age limit is 12 and there isn't an upper age limit," said Cowell. "And you can be in a group too."
Music mogul L.A Reid has already been confirmed as another judge, but they are yet to confirm who else will join them on the panel.
"Maybe in the next week we can announce the final two judges," said Cowell.
Former Pussycat Doll Nicole Scherzinger is rumoured to be hosting the show and Cheryl Cole - a judge on the U.K. version - is also in talks to join the American version.
Globally more than 100 million records have been sold by artists launched through the series, including over 90 number one singles and albums and 150 top ten albums.