Jersey Girl Jewelry! Sammi Sweetheart Launches RichRocks Collection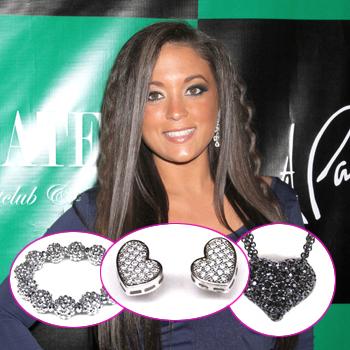 Sammi "Sweetheart" Giancola is one of the most stylish girls on the Jersey Shore, and now she is cashing in on her trademark style. The Jersey girl joined forces with costume jewelry company, RichRocks, collaborating on a collection of bling inspired by her "sweetheart" self.
Ranging in price from $15-$45, the collection of hoop earrings, rings, necklaces and bracelets all have a truly romantic feel, and while the prices are pocket-friendly, the glam factor is high!
Article continues below advertisement