VIDEO: Camille Grammer Tells Joy Behar Why Kelsey Denied Her Sex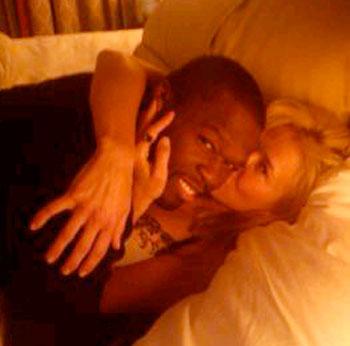 Camille Grammer is speaking out again, talking about the end of her sex-life with soon-to-be-ex husband Kelsey — the same man she recently suggested was a cross-dresser!
"We just didn't mesh sexually," the Real Housewives of Beverly Hills star told HLN's Joy Behar, when asked to explain her admission on The View that she and Kelsey had not been intimate for more than two years before they split.
"Was it his fault or your fault or both?" Behar asked.
Article continues below advertisement
"Could be both, but it was more on his end," Camille said.
Camille, 42, also revealed the former Frasier and Cheers star refused to cuddle her because he was ""too busy watching FOX News!"
"He didn't want to cuddle," Camille told Behar.
Kelsey wants a Los Angeles judge to rush through his divorce Camille so her can marry new fiancé Kayte Walsh next month.
RELATED STORIES:
EXCLUSIVE: Kelsey Grammer Seeks To Protect Pension & Business Accounts From Camille