Tea Party Member Christine O'Donnell Debating About Dancing With The Stars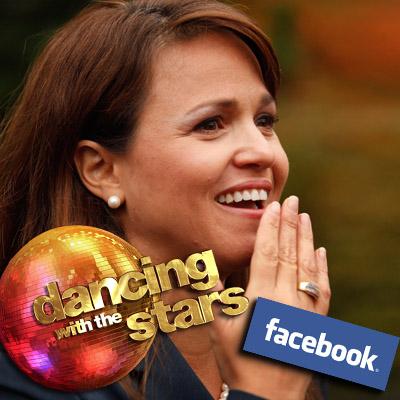 We're less than a week away from the new crop of Dancing With The Stars contestants being announced, and one ballroom prospect, conservative Delaware politician Christine O'Donnell, is already dipping her foot in the Facebook waters to see if she's got support from the people.
O'Donnell -- a Tea Party member who famously said "I am not a witch" in a political TV ad -- is using the social network to gauge if there is enough interest in her participating in the upcoming season of ABC's ballroom hit, RadarOnline.com has learned.
Article continues below advertisement
"I just got the Official 'Ask' from Dancing With The Stars !!" O'Donnell wrote on her Facebook page. "Although I am utterly flattered, my initial thought was to decline, as 2 year old nephew has more rhythm than me, and my two left feet!!
O'Donnell mentioned she is also interested in writing a book, and might want to put her time toward that endeavor instead.
VIDEO: Hallelujah! Michael Bolton Returns To DWTS - And Bruno's Still Not Sorry
MORE ON:
Dancing With the Stars
She wrote later in the day: "The facebook comments about Dancing w The Stars list great pros and cons. Thank you for your input. Still undecided. Book comes first."
The ABC hit has previously welcomed figures from the world of politics such as Tom DeLay and Sarah Palin's daughter, Bristol.
The new cast is slated to be revealed on ABC Monday during The Bachelor, which starts at 8/7c.
RELATED LINKS:
VIDEO: Was Sarah Palin Booed At DWTS? ABC Explains Mystery Jeering