PHOTOS: Cops Called On Naomi Watts -- By Paparazzo!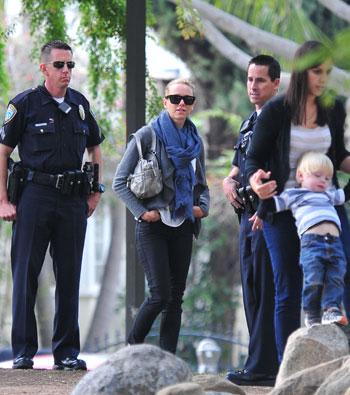 Naomi Watts had a run in with the cops in Los Angeles on Thursday, but it wasn't the Fair Game star who had the issue: instead a female paparazzo called the police on the mother-of-two for hitting her video camera.
Naomi, 42, was playing with her two children, Sasha and Sammy, in a park in Brentwood when the run in with the paparazzo occurred.
The shutterbug apparently called the cops and claimed Naomi "slapped her video camera" while she was filming.
Article continues below advertisement
When the cops arrived Naomi told them the photographer was too close to her and the children and that the photographer had been "stalking her for the entire morning, even inside the Whole Foods Market where she grocery shopped earlier."
RELATED STORIES: