VIDEO: Jacee Badeaux Shines During Hollywood Group Week On American Idol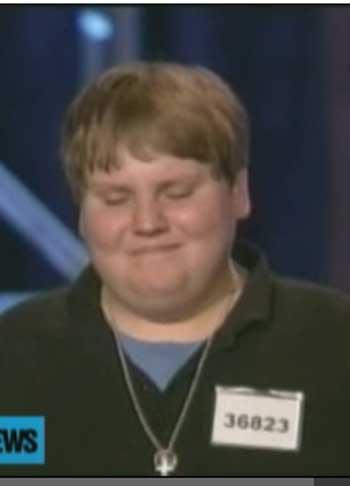 The search for the next American Idol continued Wednesday at Southern California's Pasadena Civic Auditorium, where teen Jacee Badeaux stole the show on Hollywood group night.
The talented 15-year-old Lafayette, Louisiana native looked like he was done for early on, as he was booted from a group called The Guaps, and forced to latch onto a different squad, the Sugar Mamas and the Babies. There, he had a much better chance to show off his charisma and talent.
Article continues below advertisement
Singing a group number of the song Mercy, Badeaux forgot the lyrics, but expertly scrambled, inserting the line "I don't wanna go home" into the song, which tugged at the judges' heartstrings.
Be it singing or sympathy, it worked, as Jaycee bought himself and his team a berth to advance on in the star-making Fox competition, breaking into tears prior to receiving the good news.
Other standouts on Wednesday's episode, who advanced to the next round were Julie Zorrilla, Chris Medina, Scotty McCreery and Robbie Rosen.