Heidi Montag: I Want To Be On 'Glee'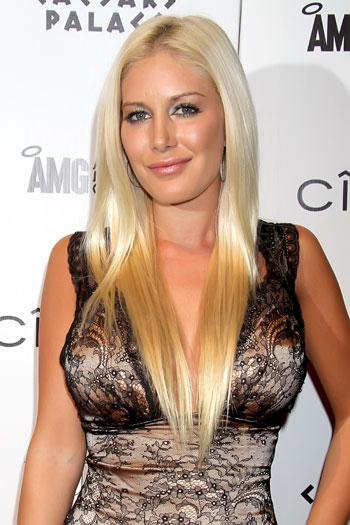 Gwyneth Paltrow, Britney Spears, Katie Couric, Olivia Newton John, and, err, Heidi Montag?
The former Hills star took to Twitter on Monday and boldly made a pitch aimed at the television show's producers, declaring: "Thinking it's about time Glee had a Heidi Montag themed episode... or at least a cameo."
In addition to Paltrow, Spears and Co., other high profile guest stars on the hit Fox show have included singer opera-pop star Josh Groban, 29, and Filipina pop singer Charice Pempengco, 18.
Article continues below advertisement
Love and Other Drugs star Anne Hathaway, 28, is scheduled to play the lesbian aunt of gay teen Kurt Hummel, played by actor Chris Colfer, in an upcoming episode.
While 24-year-old Monatg's first foray into pop music netted less than expected sales, she has released another song 'Heartbeat' -- and seems determined to make it big in the biz.
"I put my heart into this music... I want to become a galaxy star," Montag recently told PEOPLE.