Gadget Glam! Case-Mate 'I Make My Case' Custom Covers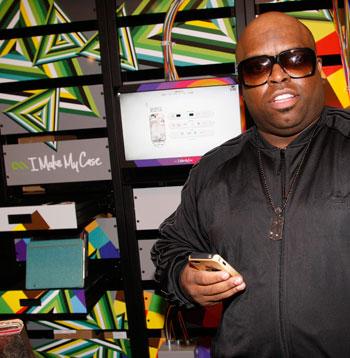 Over the weekend at the Distinctive Assets Grammy Awards Lounge, Case-Mate launched their I Make My Case Music collection to the entertainment industry, treating celebs such as Cee Lo Green, LeAnn Rimes and Kate Hudson's baby daddy Mathew Bellamy, to their own, custom cases.
Designed for true customization, I Make My Case allows users to choose all elements of their case starting with the background color scheme and shade. From there they can pull in a variety of elements, including artist-rendered illustrations such as dinosaur skulls, mushroom caps, gems and doodles to ink blots to images of hands and lips, just to name a few. The design is completed as users take advantage of an array of tools to create unique effects with a kaleidoscope, monochromatic palette or mirror option.
Article continues below advertisement
I Make My Case Music will launch sometime in March, but in the meantime, you can create your 'non-musical' case on their website.