Bethenny Frankel 'Very Happy' She's Not On The Housewives Anymore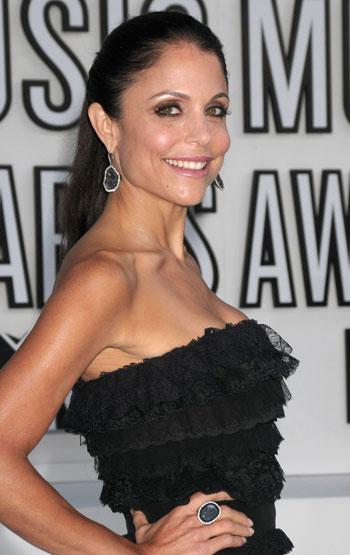 It's out with the old and in with the new as Bethenny Frankel thanks her lucky stars she's a Real Housewife no more.
In an interview with RadarOnline.com the reality star admits she's swept the dramas of The Real Housewives of New York City under the rug and is happy to have finally moved on with her own show Bethenny Ever After.
And don't look for the 'Housewives curse' to come anywhere near her on-camera life. This time around it's not the show that's creating problems in her personal life, just the general everyday relationship challenges that we all deal with.
Article continues below advertisement
"We're not on the Housewives. The Housewives can ruin a lot of things," Bethenny told RadarOnline.com during a conference call to promote the season 2 of her hit Bravo show. "I'm very happy that I'm not on the Housewives anymore because it's just a whole different place.
"On our show I'm executive producer. I'm involved in decisions, nothing gets shot unless I know it's getting shot. If Jason and I became unhappy as a result of the show or there were problems because of it, we wouldn't do it.
"The least of our problems are my show. It's just normal. The things in the show that are happening that don't have to do with the show are us being so different, and in-laws and money and the more busy I get and normal life.
"Those are the only problems we have that every one in the country has. We don't have problems because we're shooting our show. That doesn't create problems."
The always outspoken newlywed and new mother to baby Bryn, spoke candidly about the reality of the Housewives curse, which fans have seen tear marriages and relationships apart on-screen, including most recently NeNe Leakes and Tamra Barney.
Article continues below advertisement
Bethenny reveals her husband "hated" the Housewives and the couple, who got married last year during the first season of Bethenny Getting Married, could never have done the show together – and survived!
"My boyfriend first season of Housewives did not want to be on the show. Did not think it was a good idea. Had no interest in it. If you want to be on the show and your husband has a problem with it and doesn't love it, it's going to be very difficult. It can be very annoying," Bethenny said.
"By the way, Jason and I could never have stayed on the Housewives together. He was like 'I don't like these women, I don't like what this represents, it's nonsense and it's catty.' He hated it… He was embarrassed and didn't want to be a part of that.
"So if someone has a partner or a spouse that doesn't want that life it's all encompassing and it can end up being very petty and minutia and that's not going to be easy."
Bethenny Ever After premieres February 28 at 10 pm on Bravo.
RELATED STORIES: