PHOTOS: Celebrities With Potty Mouths!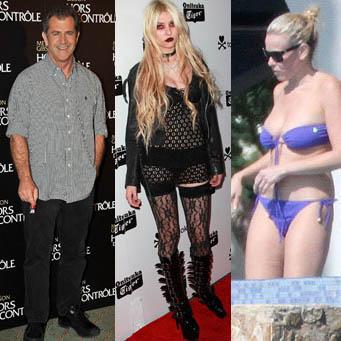 Some of Hollywood's brightest stars would be a lot poorer if they were forced to put cash in a 'swear jar.'
When it comes to self expression, sometimes !*&$* takes the place of well-chosen words! Mel Gibson unleashed the most infamous rant of 2010 in recorded conversations with his baby mamma Oksana Grigorieva.
But before Mel, Christian Bale spewed one of Hollywood's most well-known tirades, as he unleashed on a Terminator Salvation crew member.
Article continues below advertisement
But don't think it's all just Hollywood men who are indulging in profanity. Taylor Momsen, Kelly Osbourne, Chelsea Handler and more female stars also need to kick in some cash to the swear jar.
Check out all RadarOnline.com's photos of Hollywood stars who are infamous for their choice of words!
See Shocking Photos Of Christian Bale On The Set Of The Fighter
RELATED STORIES:
MORE ON:
Oksana Grigorieva