Kim Kardashian Reveals 'It's Easier Just To Be Single'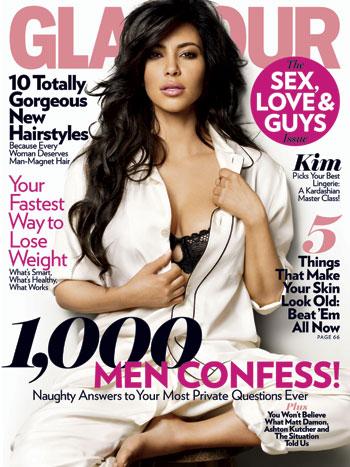 Don't expect Kim Kardashian to hop into a new relationship anytime soon! The reality star bombshell opens up to Katie Couric in the February issue of Glamour Magazine about her relationship status, the 'power' of being a sex symbol and her decision to strip for Playboy.
"It's easier just to be single and not have a relationship," Kim admitted to the fashion magazine. "How do you get to know someone on a reality show? Some people think they can handle it, and they really can't."
Article continues below advertisement
Kim tells Couric that even though being a sex symbol is 'powerful' she doesn't find herself as sexy as everyone thinks.
"I'm a lot more insecure than people would assume," she reveals.
And when it comes to her decision to bare all for Playboy magazine, the gorgeous star has absolutely no regrets.
"It was an independence thing for me. I was always by the book, such the straight arrow when it came to pleasing my parents and being a good daughter. I felt like this was one decision that only I could make."