The Kardashian's Expand Their Empire -- SillyBandz!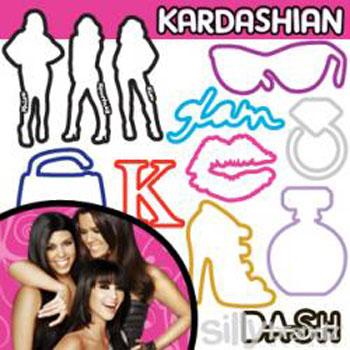 The Kardashian empire continues to expand!
Kim Kardashian took to her Twitter account on Tuesday to announce some exciting news.
"We have our own SillyBandz," she tweeted. "How fab is our Glam pack?"
The Kardashian Glam Shapes include a perfume bottle, kiss lips, a high heel shoe, Kim, Kourtney and Khloe Kardashian, sunglasses, a diamond ring, a purse as well as the words DASH, Glam, and the letter K.
Article continues below advertisement