Taylor Swift Turns 21 Monday!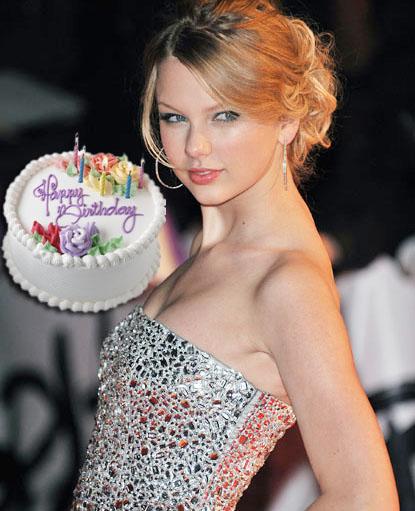 Happy birthday Taylor Swift!
The beautiful Grammy-winning singer turns 21 Monday, and she sent three Tweets Sunday as she awaited her big day.
"Snowflakes are flurrying down outside and it's my last day of being 20!" Swift wrote. "Tonight @caitlinbird and @elizabethhuett knocked on my door- they brought a pizza with a lit 21 candle on it and bday hats. :) ... Now I'm dancing around my room alone to @pink's greatest hits cd."
Article continues below advertisement
No word whether Swift, who previously dated Twilight heartthrob Taylor Lautner, has any birthday plans with her current rumored beau, Love and Other Drugs star Jake Gyllenhaal.
"Jake likes that Taylor is sweet, low-key and very easy to be around," a source told US magazine of the couple's romance, which has been reportedly brewing since October. "Besides, he likes blondes, he thinks she's pretty and he has a thing for Southern girls ... Taylor dotes on Jake. She's love-struck and he loves the attention."