PHOTOS: Meet Estée Lauder's Sexy New Supermodel Spokesmodel Joan Smalls!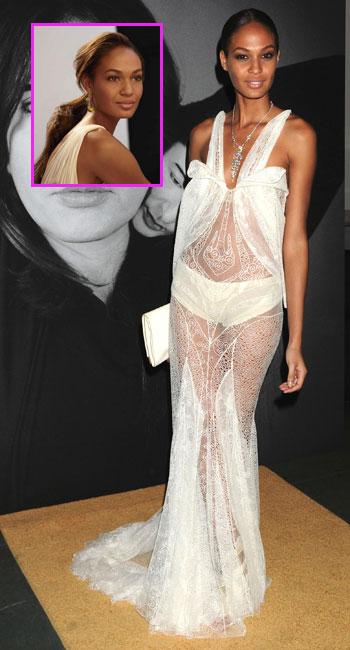 Talk about a fashion forward year!
Model Joan Smalls came out of the woodwork in 2010, making a splash in the world of high fashion in January when she was featured as the exclusive model for the Givenchy F/W 2010 Couture Show in Paris, then going on to strut her stuff down the runway for everyone from Marc Jacobs to Gucci.
Now to seal her supermodel status, the Puerto Rican beauty has scored a coveted contract with Estée Lauder, as the mega beauty brand's new global
Article continues below advertisement
spokesmodel!
Estée Lauder announced on Friday that Small will make her debut in their global advertising campaigns in May 2011, joining the ranks of Elizabeth Hurley, Gwyneth Paltrow and Carolyn Murphy. And she is the first Puerto Rican Estee Lauder model ever!
What made the company add the statuesque Smalls to their lineup?
"We are thrilled to introduce Joan to women around the world," said Jane Hertzmark Hudis, Global Brand President, Estée Lauder. "She truly reflects
Estée Lauder's modern vision of global beauty."