Jimmy Smits Joins Fight Against Cancer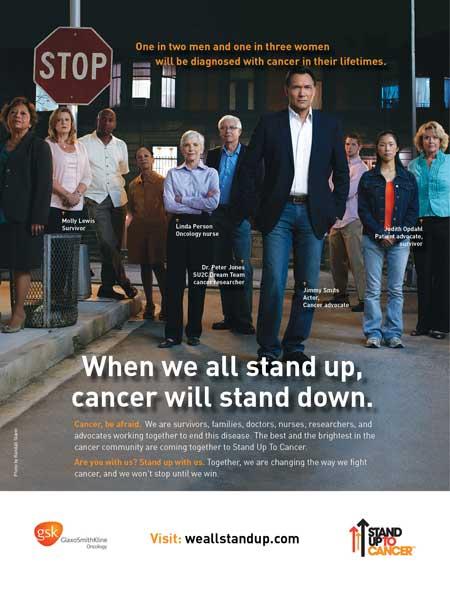 Jimmy Smits has joined the fight against cancer by starring in Stand Up To Cancer's public service announcement campaign with GlaxoSmithKline.
Smits' ad focuses on the need for collaboration for those seeking to find an end to the illness. "When we all stand up, cancer will stand down," reads the tagline. In the ad, Smits is surrounded by members of the cancer community- actual doctors, nurses, survivors, caregivers and patient advocates- who are standing up together to fight the disease on a daily basis.
Article continues below advertisement
The actor knows firsthand what cancer can do to families.
"I'm standing up for my cousin, Carol, who passed away in 2008 after a long battle against cancer, and other members of my family who have been touched by it," said Smits.
"Scientists tell us that this is a moment of great promise in cancer research, where the prospect of moving this disease from one that takes far too many lives to one people triumph over is within reach. Through this campaign, I wanted to help convey that hopeful message to the public, and encourage everyone to be a part of the effort to end cancer, once and for all."
To view the PSA and hear the true stories of people who are standing up to cancer, or to get involved, visit www.weallstandup.com.