Dog Whisperer Former Employee Sues For Being Fired After Booze Rehab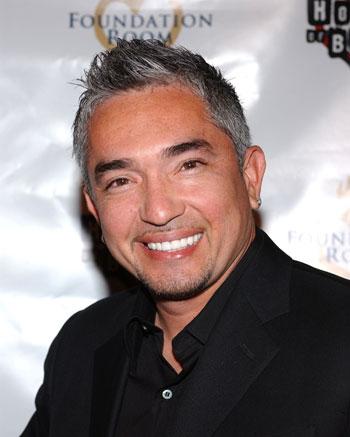 The beloved Dog Whisperer, Cesar Milan, might be able to work magic on all types of dogs, but according to a former employee, he didn't treat his two-legged friends so well.
In a lawsuit filed in Los Angeles County Superior Court on Wednesday, Sean Hawkins, the former executive director of the Cesar and Ilusion Milan Foundation, alleged that he was unlawfully fired after seeking treatment for his alcoholism.
Article continues below advertisement
COURT DOCUMENTS: Read The Lawsuit
The court documents reveal Hawkins began working at the foundation in May, 2009.
Listed in these court documents were numerous financial contributions Hawkins claimed that he garnered for the foundation during his tenure as executive director.
"Plaintiff was suffering from alcoholism during the relative period of this complaint, which substantially impaired many of his normal life activities. Alcoholism is a disability recognized by the California Fair Employment and Housing Act "FEHA," read the documents.
Dog Whisperer's Favorite Dog Daddy Dies
Hawkins claims that he was "encouraged and directed" to enter a treatment facility for his alcoholism, which he did on June 1, 2010.
He says he was told he was a valuable employee and "You will have your job and your salary when you return to work."
After 30 days in a rehab facility Hawkins claimed to return to work where he suffered retaliation for entering the treatment center.
Article continues below advertisement