Courtney Love Sued Over Missing Jewelry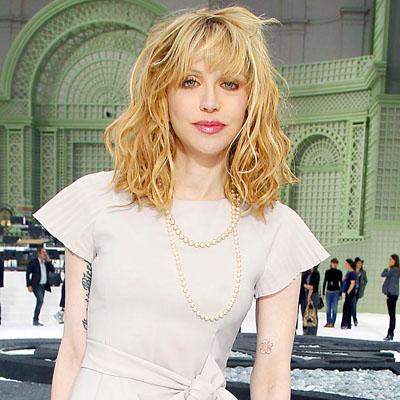 Courtney Love is being sued for not returning $113,700 worth of jewelry, RadarOnline.com has learned.
The controversial Hole singer borrowed two white gold and diamond chains, a white gold, floral-design mesh bracelet and a pair of white gold and diamond pave hoop earrings on September 21, 2010, from Jacob & Co.
Courtney Love Holds Nothing Back In Racy Facebook Pics
The company filed a lawsuit on Monday claiming that Love had returned only the bracelet, despite demands for the other pieces.
Article continues below advertisement
She indicated to the jeweler that she'd lost the items, but their agreement specified that she was responsible for them "regardless of loss or damage," according to the company's lawyer, Jeffrey Klarsfeld.
Kurt Cobain's widow has had a series of legal and drug abuse problems since the rocker killed himself back in 1994.
She was sentenced in 2005 to 180 days at a drug treatment facility for violating probation in misdemeanor drug and assault cases.
More recently the 46-year-old performer has been releasing controversial X-rated images of herself via her Twitter page.
New York-based Jacob & Co. was founded by "Jacob the Jeweler" Arabov, also called Jacob Arabo.
He gained notoriety for providing jewelry for stars like B.I.G., Madonna, Kanye West and Elton John.
Dubbed the "King of Bling", he was sent to prison in 2008 for lying to investigators probing a multi-state drug ring - Arabo was released in September, 2010.