We Love "The Rock": Cool New Gadget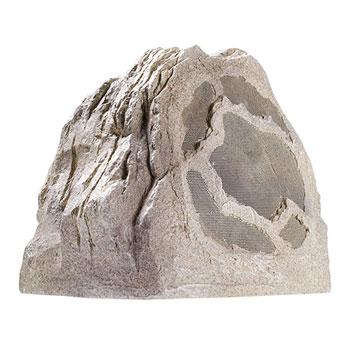 We're not talking about the part-time actor "The Rock" but the new Sound Blaster Wireless Rock - Outdoor Speaker.
The weatherproof design, styled to look like a natural granite rock, blends in perfectly on the deck, in the garden or by our pool.
The speaker works with Sound Blaster Wireless Transmitters so you can stream music from your PC or MAC. to provide quality sound in open-air environments. The set up is easy too - a simple 3-step setup with no cables or network configuration required.
Article continues below advertisement
The rechargeable battery provides up to 6 hours of continuous audio playback. (The battery is detachable so just put it back it's its charging station when it's played out.)
Since it's waterproof it can stand up to most weather, though we would advise putting it in the garage for the Eastern winters. With a separate woofer and tweeter inside the speaker you need just one.
At $199 its; one of the most affordable (and certainly best –sounding) out door speakers we've tried.