TV Wednesday Hot List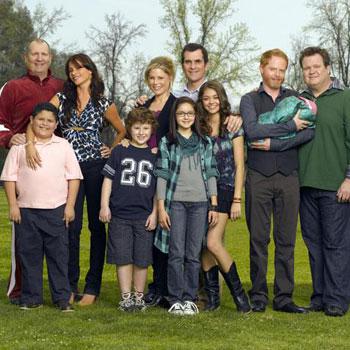 Dear Modern Family -- we just can't get enough of you and the smile you leave on our faces week after week! Tonight, Claire's overprotective side comes roaring out when Alex expresses interest in a boy while Cameron and Mitchell don't see eye to eye on the merits of public displays of affection. And, Jay makes fun of Gloria's desire to honor her grandmother's memory by cooking traditional Columbia cuisine.
Article continues below advertisement
And, the newest Law and Order set in Los Angles debuts tonight with a most apropos, ripped from the headlines plotline when the detectives investigate a series of robberies being committed at the homes of young celebrities -- ending with a shocking crime executed at the home of a star and her stage mom!
8pm
Undercovers (NBC)
Survivor: Nicaragua (CBS)
Hell's Kitchen (FOX)
America's Next Top Model (CW)
The Middle (ABC)
8:30pm
Better With You (ABC)
9pm
Hellcats (CW)
Criminal Minds (CBS)
Law and Order: Special Victims Unit (NBC)
Modern Family (ABC)
Ghosthunters International (SyFy)
Man vs Food (Travel)
Ma's Roadhouse (Tru)
9:30pm
Cougartown (ABC)
10pm
The Whole Truth (ABC)
The Defenders (CBS)
Law and Order: Los Angeles (NBC)
Top Chef: Just Desserts (Bravo)
Terriers (FX)
Food Wars (Travel)
She's Got the Look (TV Land)
LA Ink (TLC)