TV: WEDNESDAY HOT LIST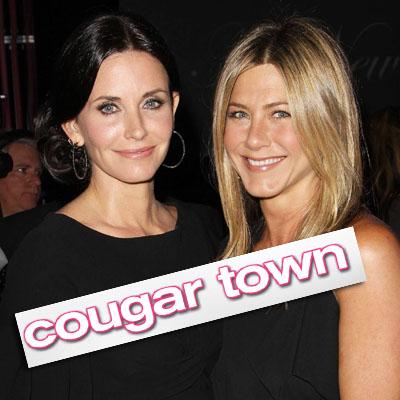 Guess who's finally reuniting with Courteney Cox on the small screen? Oh yes, it's the closest we're gonna get to a Friends reunion and we'll take it-Jennifer Aniston guest stars on the season premiere of Cougartown! She's playing Jules' new psychiatrist and we think that's just amazing.
But, we're also so excited for the reigning "Best Comedy" Emmy award winning show's premiere. Yes, that's a fancy way of saying that Modern Family is back with more laughs for season two. Tonight, Phil agrees to sell the old station wagon-but only if the family agrees to a trip down memory lane. And, Cameron asks Jay for help when Mitchell wants to build Lily a life-size princess castle!
Article continues below advertisement
8pm
Undercovers (NBC)
Survivor: Nicaragua (CBS)
Hell's Kitchen (FOX)
America's Next Top Model (CW)
The Middle (ABC)
Changing Lanes (BET)
8:30pm
Better With You (ABC)
9pm
Hellcats (CW)
Criminal Minds (CBS)
Law and Order: Special Victims Unit (NBC)
Modern Family (ABC)
Ghosthunters International (SyFy)
Man vs Food (Travel)
Top Chef: Washington D.C. (Bravo)
Man v Wild (Discovery)
America's Best (Food)
9:30pm
Cougartown (ABC)
10pm
The Whole Truth (ABC)
The Defenders (CBS)
Top Chef: Just Desserts (Bravo)
Terriers (FX)
Dark Blue (TNT)
Food Wars (Travel)
Real World (MTV)
She's Got the Look (TV Land)
LA Ink (TLC)