TV: Wednesday Hot List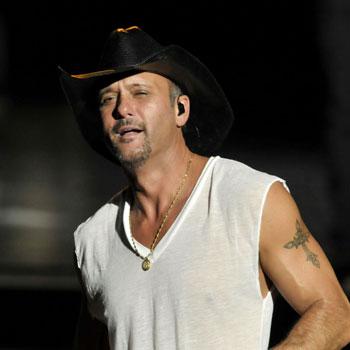 Tim McGraw hosts the ultimate country music fans concert. Get ready for an amazing line-up of performers that include: Taylor Swift, Lady Antebellum, Kid Rock, Martina McBride, Reba McEntire, Kellie Pickler, Rascal Flatts, Carrie Underwood, Keith Urban and so many more!
BET premieres a high powered new reality series called Changing Lanes that features women and minority race car drivers all competing for a coveted spot on a NASCAR team.
Article continues below advertisement
And, Top Chef: Washington DC goes to the final frontier tonight—space! The remaining cheftestants must create a space-food creation with the winning dish actually getting served in, well, space! Buzz Aldrin, of course is a judge, along with Anthony Bourdain!
8pm
CMA Music Festival: Country's Night to Rock (ABC)
Minute to Win-It (NBC)
Big Brother 12 (CBS)
Masterchef (FOX)
Changing Lanes (BET)
9pm
America's Got Talent (NBC)
Plain Jane (CW)
Dangerously Devoted (Animal)
Ghosthunters International (SyFy)
LA Ink (TLC)
Man vs Food (Travel)
Dark Blue (TNT)
10pm
Top Chef: Washington D.C. (Bravo)
LA Ink (TLC)
Criss Angel: Mindfreak (A&E)
24 Hour Restaurant Battle (Food)
Real World (MTV)
She's Got the Look (TV Land)
Psych (USA)