TV Wednesday Hot List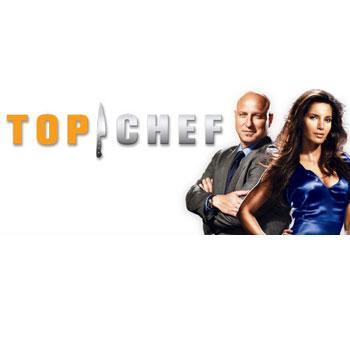 It's a foodie's night of dream programming! First up is the season finale of Top Chef: Washington D.C. where the final three cheftestants must whip up an expert, final meal for the judges before the winner is announced and awarded a $125,000 prize.
Then, it's the premiere of Top Chef's newest spin-off, Top Chef: Just Desserts. Gail Simmons hosts this competition that features 12 pastry chefs competing in creative dessert preparation contests. Tonight, the contestants arrive in LA and must whip a chocolate concoction that will impress chocolate master Jacques Torres.
Article continues below advertisement
8pm
America's Got Talent (NBC)
Survivor: Nicaragua (CBS)
Masterchef (FOX)
America's Next Top Model (CW)
Changing Lanes (BET)
9pm
Hellcats (CW)
Big Brother 12 (CBS)
Ghosthunters International (SyFy)
Man vs Food (Travel)
Dark Blue (TNT)
10pm
Outlaw (NBC)
Top Chef: Washington D.C. (Bravo)
Criss Angel: Mindfreak (A&E)
Terriers (FX)
Dark Blue (TNT)
Food Wars (Travel)
Real World (MTV)
She's Got the Look (TV Land)
Psych (USA)
LA Ink (TLC)
11pm
Top Chef: Just Desserts (Bravo)